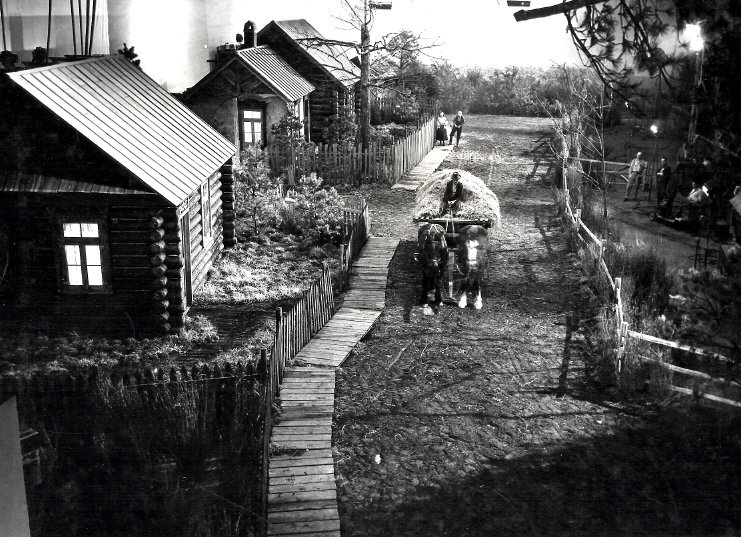 The 'T" System for Measuring Light Transmission
PFC Lawrence F. Brunswick developed the "T" system of measuring lens light transmission (as compared to the then-standard "F" system), while assigned to the Signal Corps Photographic Center research laboratory in 1943-1944, wrote his future wife, Evelind Brunswick.
"His supervisor took credit for the development. However, an article was printed in the post newspaper correctly crediting Larry for the discovery."
Studio Electrical Modernization
"It simply took me back, 'way back, and reminded me of much of my love for moving pictures. I loved every single iota of it."
"Alumni News" reported memories of APC personnel. It brings back names, experiences and events.
#50 October 1997 - #51 February 1998
"This brought back memories about the time a new projector repair man was discussing nitrate film. He grabbed a 35mm nitrate reel, tore off several strips; he lit 3 of them, and as they burned, he threw them on the sidewalk, and the rain covered them – but they continued burning! The point he had been making, 'nitrate film supplies its own oxygen even underwater,' was no longer lost on the group."
Bed Check in France brings some memories from a retired Specialist 7.
Richard A. Jones recalls working on The Big Picture episode featuring the Medal of Honor with narrator John Daly.



Cameraman Frank H. Labram Remembered
In Focus: A Trove of APC History
Other Photo Units: 497th Signal Company
More Footage of Camp Feldafing?
Army Demonstrates Drones for Reconnaisance
Edward Boykin on Mobile Television
(Updated September 14, 2020..)