Frank H. Labram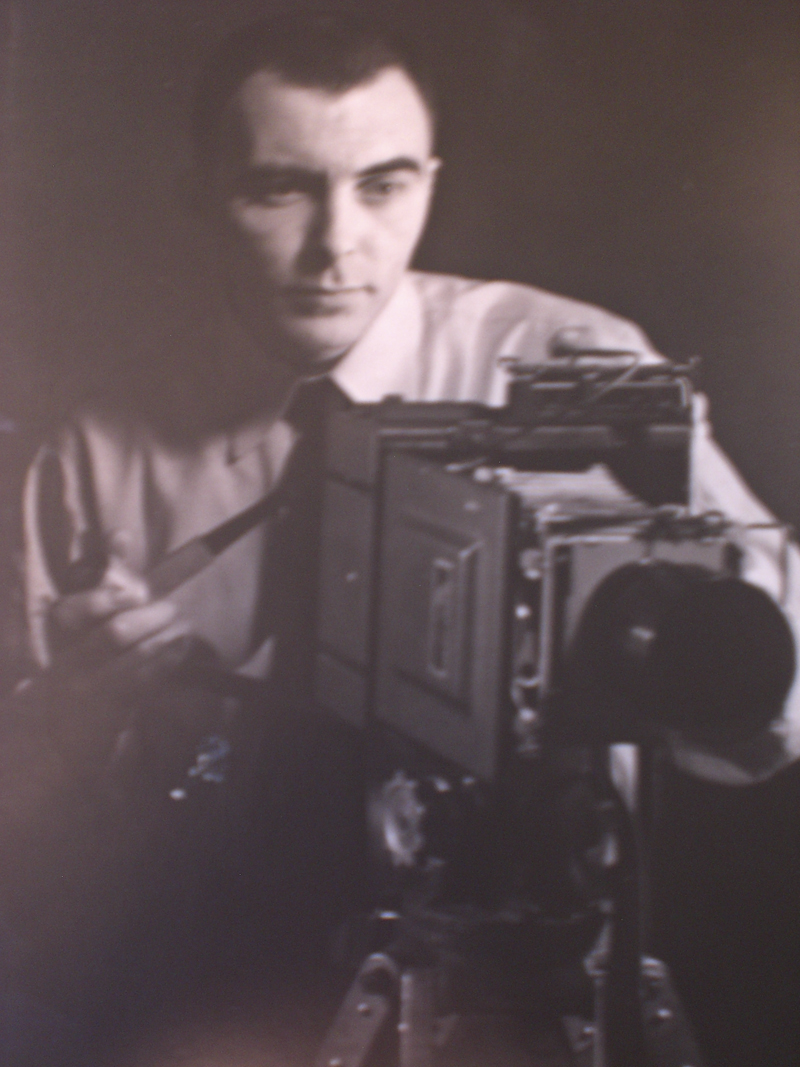 Portrait of Labram, circa 1960.
Cale-Deane Labram wrote:

When my husband, Frank H. Labram, got to West Berlin in April 1961, he was the only cinematographer stationed there. I followed and arrived on 30 June, and went to work for a short assignment at MI in August. Because we were drawing pro pay, he got transferred to Stuttgart area March 1962.

When we came out on orders in March 1964 for the Army Pictorial Center in Astoria with our quarters located on Fort Hamilton Parkway in Brooklyn. At that time he was an Spec 4/over 4. I know he filmed:

TV 698 Alaskan Centennial (Color – 1967) Story of Alaska – its purchase and development by the United States – present day Alaska – role and mission of U. S. Army in Alaska.

He went TDY to Newfoundland I think in January 1966 and was filming on board a ship and nearly fell overboard. He was also TDY to Panama but not sure when, maybe spring 1965. This is the film he got pulled off for the Panama assignment thanks to the Hollywood director's request for him: TV 695 – A Nation Builds Under Fire (Host Narrator John Wayne). He wasn't too happy about that.
Frank and crew in Vietnam, February 1968.


He was TDY from Sep 65 to Dec 65 in Nam. Then he sat in Maryland with no dependents until he came out on orders for Nam in June 1967. He filmed the Tet and is featured in the Unseen Warriors DVD. He returned from Nam in July 1968 and was sent to Fort Greely, Alaska where he was NCOIC until we were transferred in July 1970 to WSMR where he was also NCOIC of range photography and came to Huntsville, Alabama, in January 1972 on that transition program working on Redstone Arsenal for Bransby Production and H.G. Peters Productions.

I know c. summer 1989, a Japanese film crew contacted me asking to interview him for their equivalent of a public television program because they'd seen his name on films at the National Archives. I told them that he probably wouldn't talk to them as he never talked about Nam. He'd been on 55 air assaults with 3 helicopters shot out from under him.

He died 9 Jun 2019. Our three sons: Eric, Fred, and Marc were proud of him.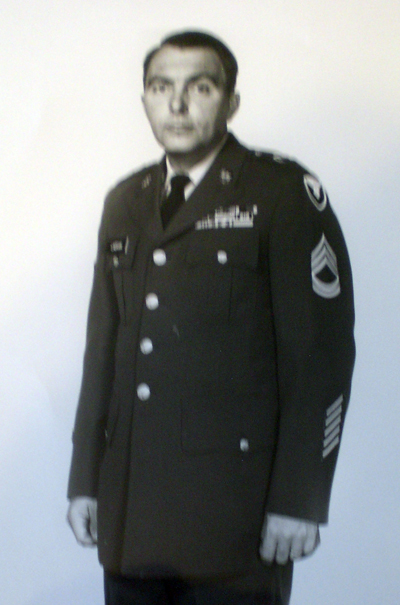 SFC Frank Labram
Posted February 18, 2020.