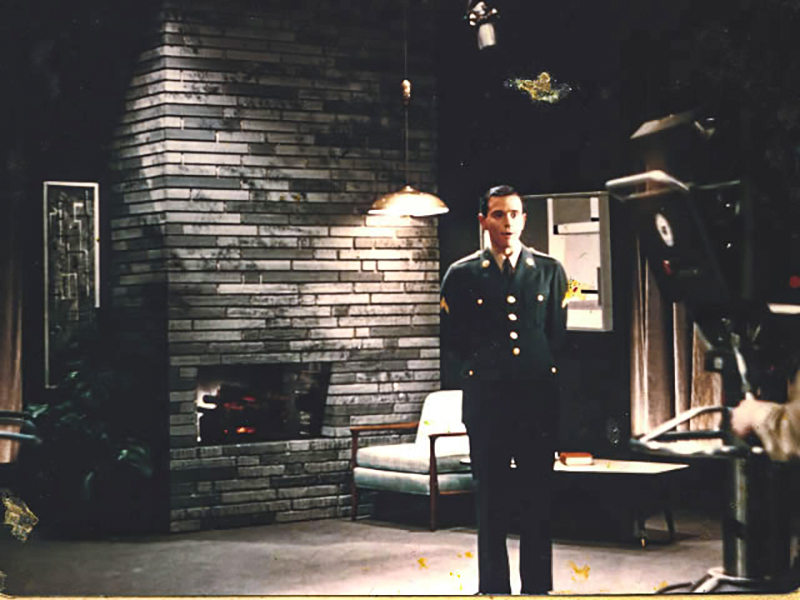 Michael Laughlin wrote, "My father, Dennis Laughlin, was drafted into the Army in May 1956. After basic training he was assigned to the Army Pictorial Center in New York and was part of the set design and art department for television programs like "Get Set Go!" and "Christmas 1957". I don't think there are any copies of these programs available, but I have two still images from Get Set Go! for the site and a scan of a South Bend Tribune newspaper article from January 1958 concerning his participation in the Christmas 1957 program. I have attached them to this e-mail."
APC television productions were distributed as kinescopes, as recalled by Neil Upchurch.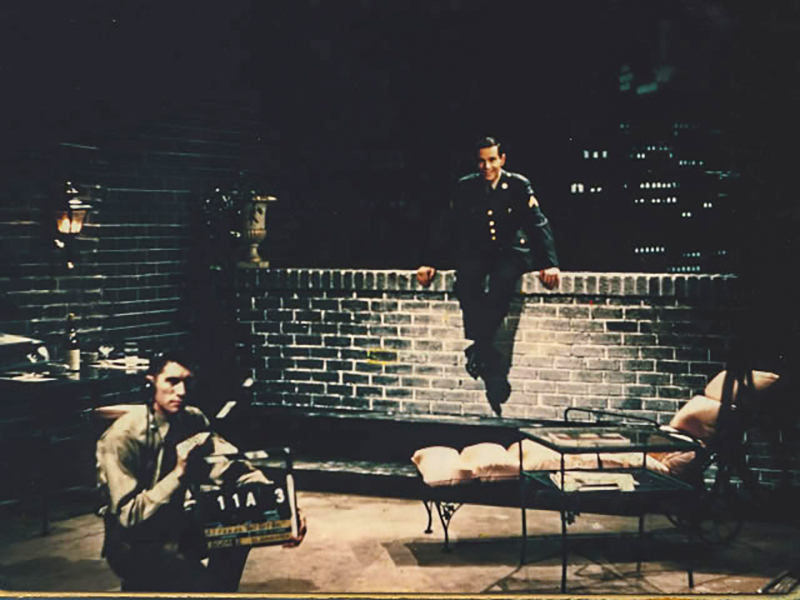 Relevant paragraph from the Service Notes column in The South Bend Tribune January 9, 1958:

Dennis E. Laughlin, son of Mr. and Mrs. J. L. Laughlin, 620 W. Angela Blvd., recently participated in the production of "Christmas 1957," a 30-minute television film made at the Army Pictorial Center, Long Island City, N. Y.
Formerly employed by WNDU TV, the Notre Dame television station, Laughlin entered the Army in May 1956. He is a 1951 graduate of Central Catholic High School and graduated from the University of Notre Dame in 1955.