"I was interested in finding out some additional information about the Army Pictorial Center based on the recently renewed interest I have in the work of my Great Uncle, Carl Heuer," wrote Michael Heuer.
"Below is an image of an article produced for the Kodakery publication - by Eastman Kodak here in Rochester NY."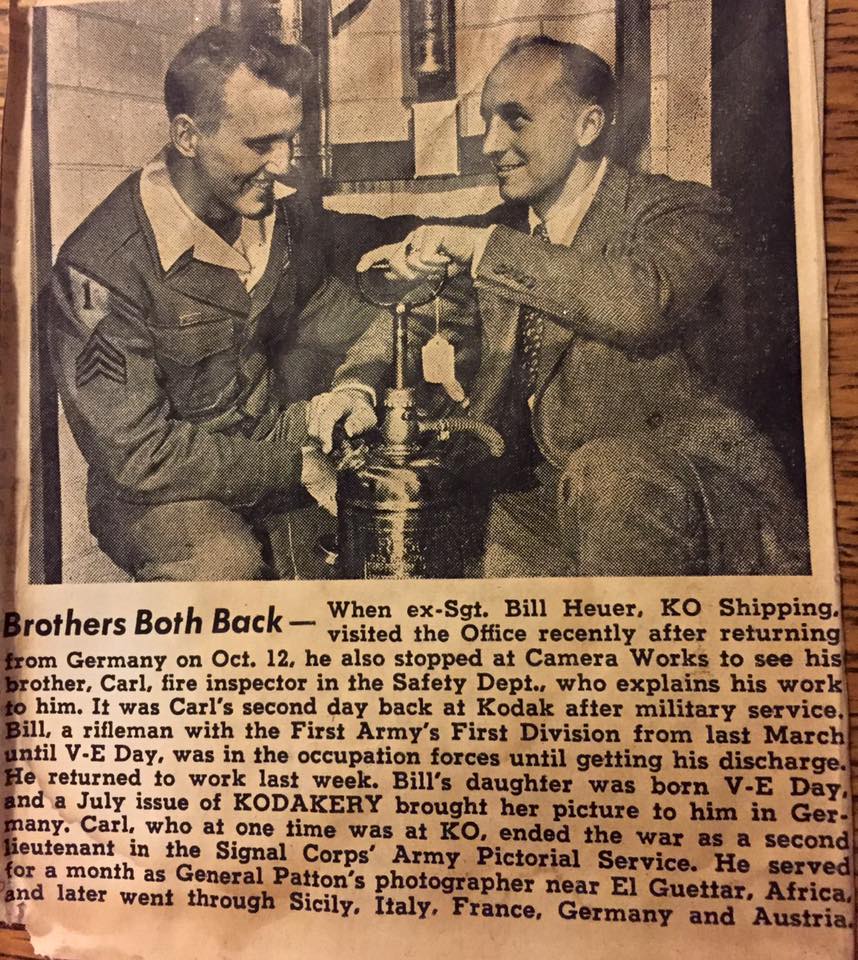 "I am interested in trying to identify whether some of his work can be identified/attributed accurately during his service.
"I can provide additional information but hoped to establish contact and whether or not additional pursuits and inquiry may be possible."
(Posted March 15, 2021.)