Celeste Holm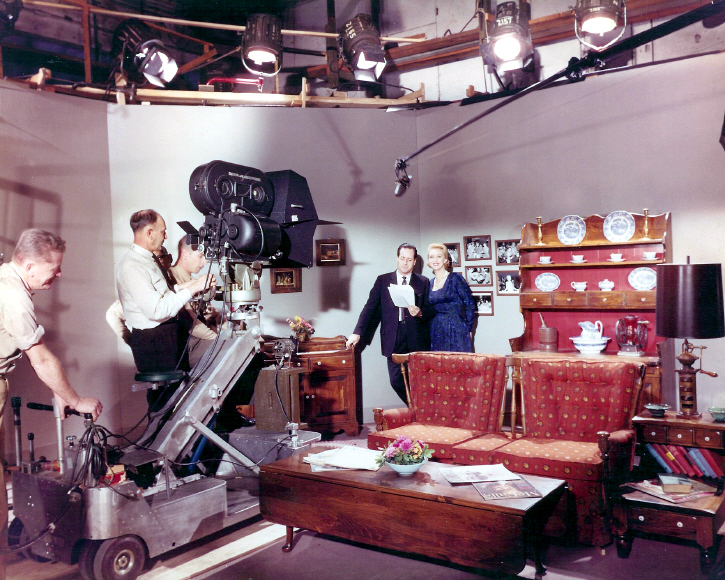 Art Director Ray Markham provided this photo, SET W / ACTRESS CELESTE HOLM:
Jack White, frequent director (at APC), is going over the script with actress Celeste Holm. This was a simple set that depended on the right kind of set decoration. Celeste Holm is seen making an introduction to a movie from a home-like setting.
I worked with Jack White on many films that had guest stars.
This photo was taken in 1964.
Photos provide by Ray Markham include European Street, Beyond the Call, Late 1940s set, Animation Department, Survivor Set, and Celeste Holm.
Former Chief of Production (TV) Ray Nesbit shared his memories of meeting Celeste Holm while she was filming a public service announcement at APC. Click here to read his reminiscences.
(Posted July 27, 2003 - Updated October 17, 2010)