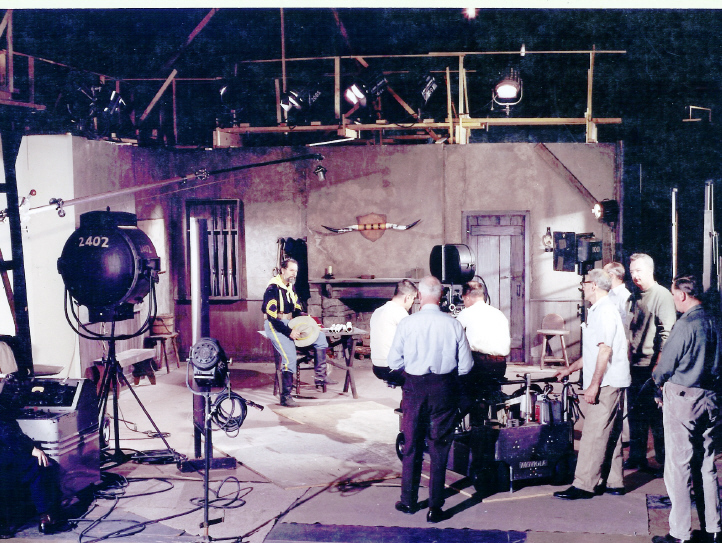 Art Director Ray Markham provided this photo of Alexander Scourby in a 1964 production at APC:
This picture (1964) is of another set I designed, for a movie called "Beyond the Call."
I designed many historical sets for this movie, as it was about the history of the Medal of Honor.
Noted actor Alexander Scourby frequently worked for the Army Pictorial Center. Here he is in a Cavalry uniform. He appeared in numerous costumes to match each set in this film.
Photos provide by Ray Markham include European Street, Beyond the Call, Late 1940s set, Animation Department, Survivor Set, and Celeste Holm.
Posted July 23, 2003