Charlie Arnold
Charlie Arnold lines up a shot with an Arriflex 16 in a tent set on Stage B, the lower stage below the Main Stage at APC, circa 1970. Director Stanley Swed watches the action.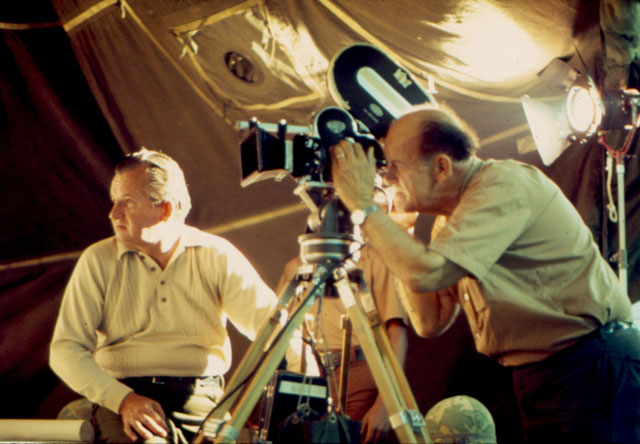 Thanks to Steven Gilman for providing the identification.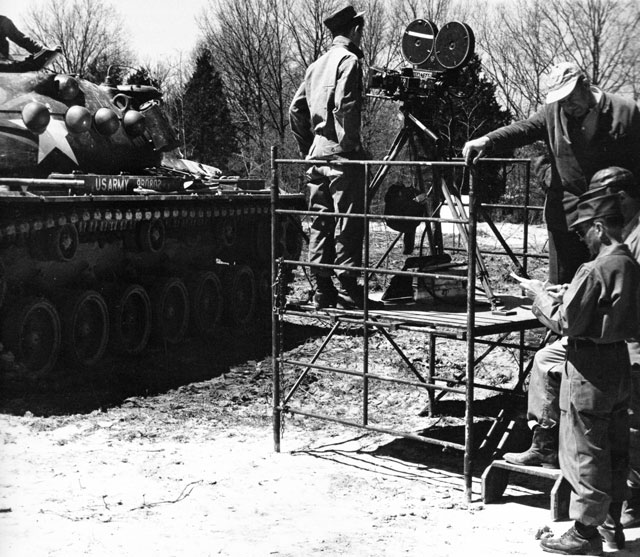 Charlie Arnold, in the ball cap, is the cameraman on a project at Ft. Knox, Kentucky, in the summer of 1959. Tom Connelly, the GI on the platform, provided this photo.