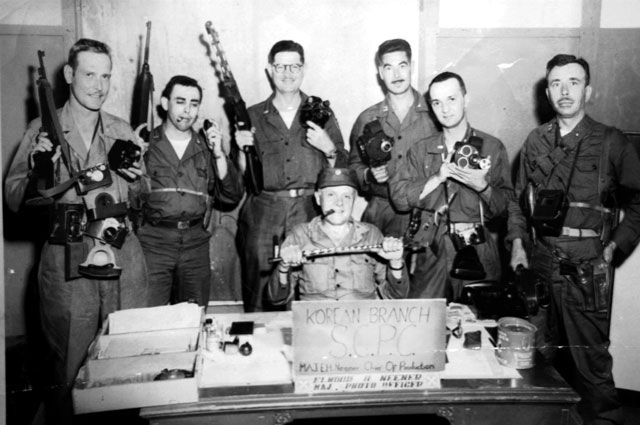 South Korea Branch SCPC
Yun Kum Collins [mailto:yun@eyecandyinc.com] writes, "Hello, I have this photo from my dad. it's very old, maybe October or December of 1955 from South Korea branch.

"These people from the photo, they were very kind to my dad during this year, and he kept this photo as his long-time good memories. My dad would love to hear from anyone from this photo. Who are these people? Where are they now? Can anyone identify these men in the picture?"