Paul Fanning had a varied and colorful career that included time at Army Pictorial Center, according to Bernard S. Neville, who provided this picture of Fanning in China.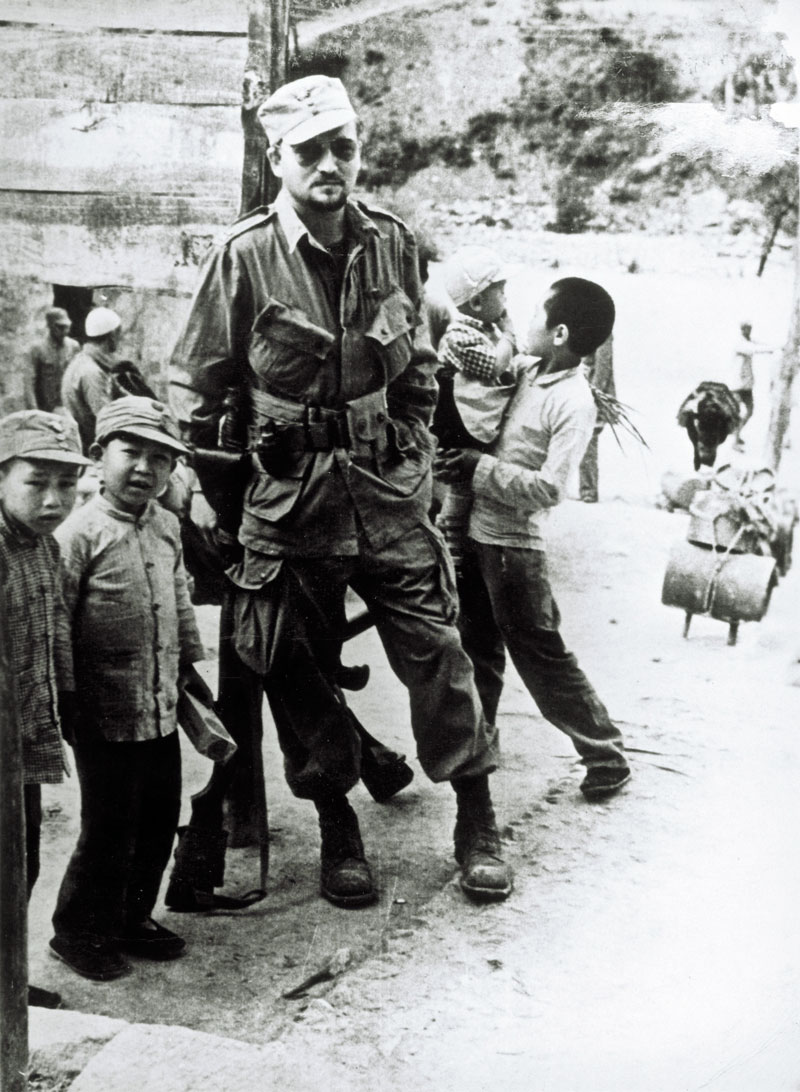 Neville inquired, "Hope you can help me out. I was looking for the name: Paul Fanning.
"I know when I spoke to him , years ago, that he also did some work at the Army Pictorial Center in Long Island City. He worked for Walt Disney, before World War 2, and quit. He was in the U. S. Army, married Margaret Perry, served in china, OSS, and worked in New York, set director. 'Shaped up' for some movies, one starring James Garner and Suzanne Pleshette. Last time I saw him was before he passed on in 1967. He lived on West 98 Street, just off Broadway. Sorry to say, Marge passed on also in 2004. I still have a photo of him when he served in China. Sad to see I did not see his name mentioned in the alumni column. I did, at one time, find some info of him in China, Chungking area I believe, hard time trying to find it now."
Fanning is listed on the Personnel Roster now, thanks to Bernard. This is how much of the information on this website has accumulated, through visitors like Bernard who supply pieces of the jigsaw puzzle that make up the picture of Army Pictorial Center. If you have additional information about Paul Fanning or any other alumni, send an e-mail by clicking here. Pictures are welcome too.
(Posted January 20, 2010
Updated August 29, 2012, July 10, 2016, and November 11, 2020.)