Eric H. Lawrence at SCPC in 1944.
Steve Lawrence wrote:
My dad, Eric H. Lawrence (PFC 1942-45 and then civilian until 1951) was a film editor on many projects. One film, "Let There be Light" with John Huston was restricted from release for many years, but later nominated as a documentary for an Academy Award.
Pic of him editing (below) is at March of Time after APC.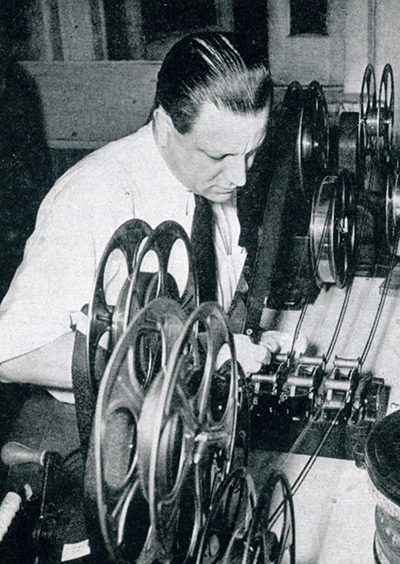 He was a German immigrant (1939 – he worked for Fox Movietone Newsreels in Europe), enlisted in the Army and became a US citizen.