Luther Conrad Choate wrote:
"I was a member of the 2nd Signal Platoon during 1956-57 and part of '58. The 2nd Signal was on the 3rd floor and the 9440 outfit was on the 2nd floor. If I remember it correctly we also had a lab on the first floor. The movies were made across the street in the huge building. During my stints at the Pictorial Center I ran the I.D. lab for a while. I was promoted to sergeant while I was there in June of 1957.
"Being a TDY outfit, we were on temporary duty most of the time and were only at the pic center between TDY assignments. It was a great place to come home to after a TDY and I thought that all the people I worked with were really great guys. The cooks were some of the best in the world and so were the officers. Some big name movie stars such as Giselle Mackenzie and Jonathan Winters made movies at the Pic Center. Everyone who worked with Winters said that he was a riot and a really good guy.
"We went on many temporary duty assignments. I remember I would have all my uniforms all pressed when another TDY would come up and we would have to stuff our gear back into a duffel bag and wrinkle them up again.
"During one of my TDY's a squad of us went to Camp Kilmer to make identification cards for the Hungarian refugees after the Budapest uprising. That assignment was quite interesting and I actually learned to speak some Hungarian. Another time in late 1957 some of us went to the west coast, to Fort Ord, where they were modernizing methods of weaponry used by the army that had to be proved with photography first. We were still working on that when my E.T.S. came up. I got my discharge in April of 1958. My whole Army experience was one that I would not want to have missed, and if Uncle Sam called again, I would not be hard to find."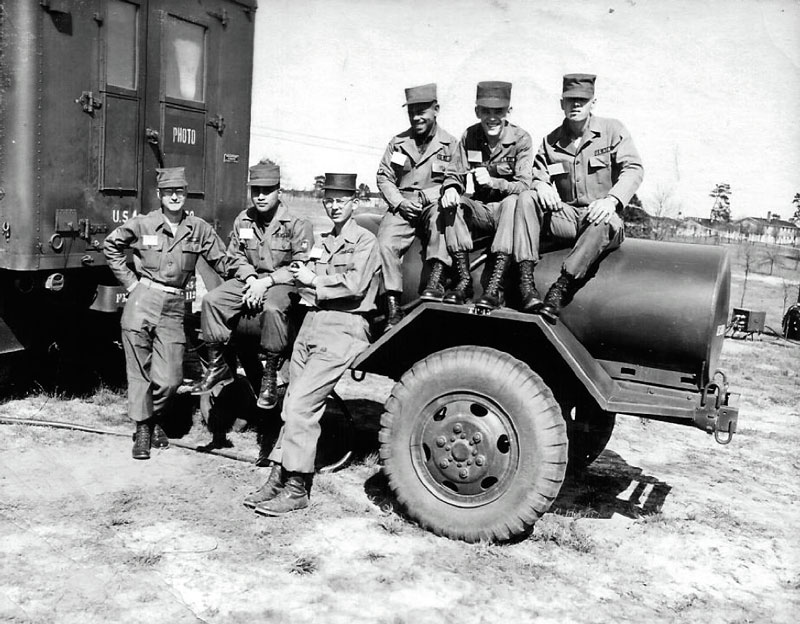 This is a photo of a portable lab with a water trailer attached that was used on some of the assignments. People in the photo are from left to right: Tech. Sgt. Doug Lucas, (2) SP-2 Al Yoro, (3) unknown, (4) Eddie Sharp, (5) Luther Choate and (6) another unknown.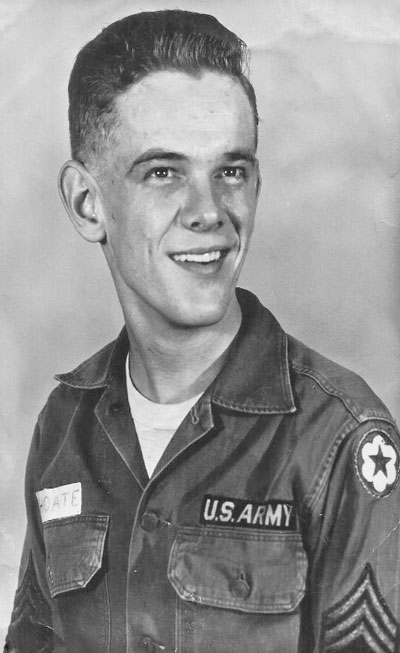 A portrait of Choate "when I used to be good looking."
A photo of Choate taking prints off a drier.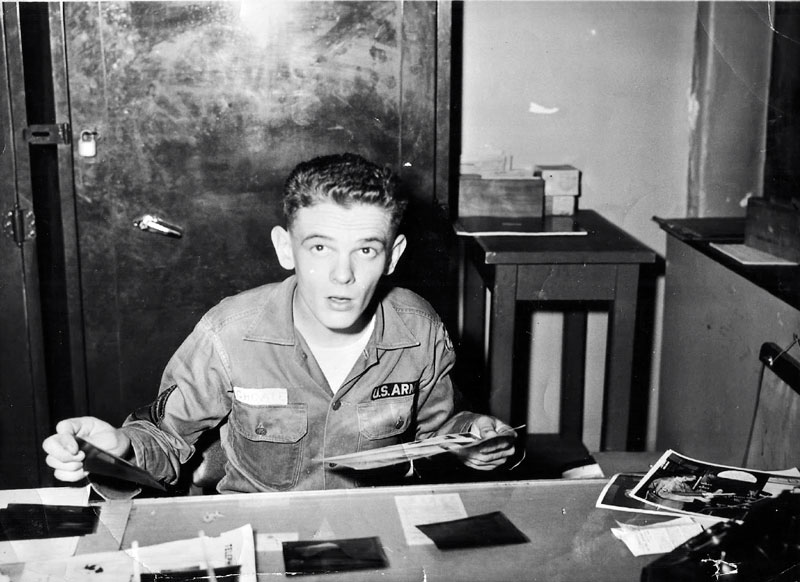 A photo of Choate at his desk. "As I remember we used mostly black and white and we developed the 4 by 5 film with DK-50 and the 35 mm with Microdol. To get less "grain" we used the Speed Graphic and 35mm a lot and also aerial cameras."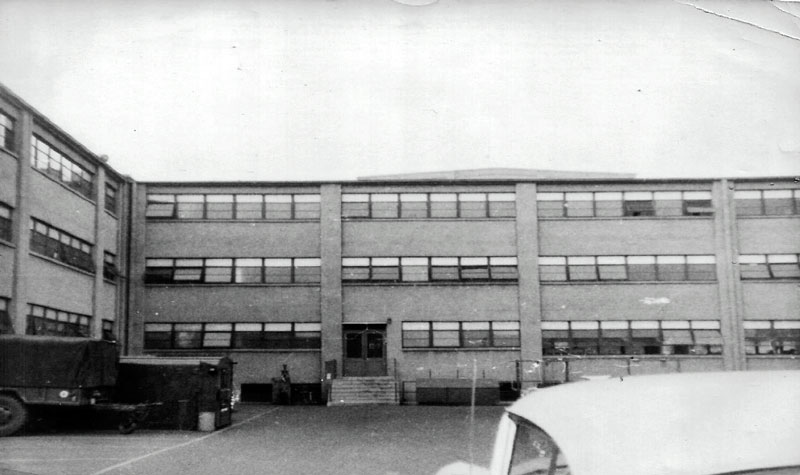 A photo of the parking lot in back of the barracks.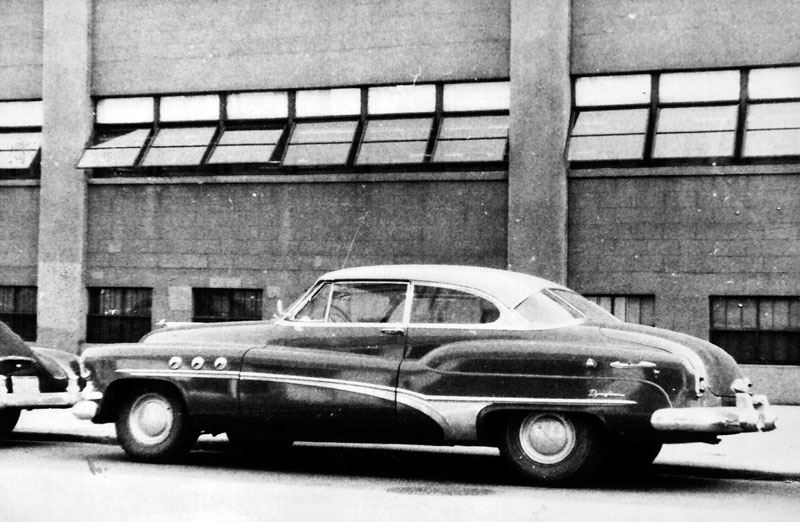 Choate's car in front of APC.
Ready for inspection: Choate's room in the barracks.