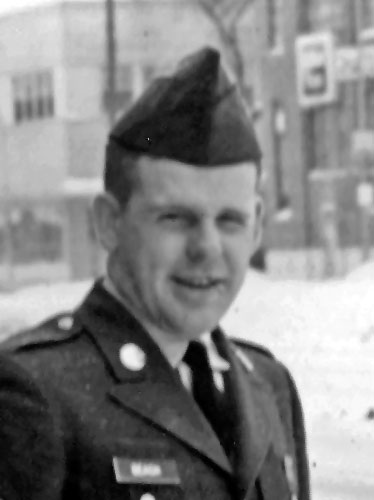 John H. Beach wrote:

I did my basic in Ft. Knox from November 1963 to January 1964 and then was bypassed from Ft. Monmouth since I had a photo background and went directly to the Army Pictorial Center from January 1964 to November 1965.
I lived off post at my home in Yonkers, NY. I was a Specialist 4 and worked as a Still Photographer and ran the Color Lab for almost my entire time there. I also did a few TDYs on photo assignments to Nadick, MA, Chicago, Il, and Oceanside, CA. Our still unit was run by Senior Master Sergeant John Land.
As far as the inquiries about Staff Sergeant Gaetano Faillace, I remember him well. A real gentleman. I pulled several flag details with him in the morning at APC. His ranks confused many. The day he retired in 1965 I was walking along the street by the APC and in front of me came Gaetano, and I was about to say hello when I felt something was wrong. His uniform was different and then I saw the major's leafs and snapped a salute. He laughed. I then remembered he told us he would regain his war rank plus promotions. So after the war he went from Cpt. to the rank he was before he was assigned to General MacArthur, sergeant. and he moved up the ranks as a noncom, but his war commission also moved up until he retired as major. When you were assigned to a top ranking officer for special assignment and have to work around other top officers, you also had to be an officer, thus the officer war rank was given to you.
SSG Faillace took many famous photos of the general. One of (MacArthur) walking off a landing craft in the water, one of him with his famous dark glasses and pipe and many more. Life magazine featured many of these photos, and Mrs. MacArthur made sure SSG Faillace got title to many of the photos, since he took many of them for the general's personal use.
While we were a APC the general passed away and SSG Faillace took the assignment of covering the funeral, first with the viewing in NYC where the General lived and then in D.C. I processed and printed the photos in our color lab. I had copies, but they have since become lost over time. I was later an associate member of the Retired NYS Troopers and each year we gave out the Dark Horse General MacArthur awards that were signed by Mrs. MacArthur who passed away in her NYC apartment a few years ago.
Hope this clears up the different ranks of Gaetano Faillace. He was in his 40s when he retired.
(Posted 112110)